identity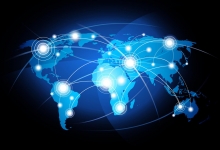 We are a Dutch and a passionate team of cybersecurity experts and devoted to protect your assets. We believe in a hollistic approach regarding cybersecurity, security without a vision and plan is pointless. We are a independant firm with no ties to major vendors.
We believe that the reduction of organizational and IT complexity through architectural redesign and the use of intelligent instrumentation reduces cyberrisks and leads to more security and fewer disruptions.
That drives us in designing secure organizations and reliable IT solutions that enables business owners to achieve their mission.
Founder & CEO
Antoine Beeldsnijder is the founder and CEO of Evidantly a cybersecurity start-up. He has a background in Applied Physics, Computer Science and Cybersecurity. He graduated at Stanford.
He has a excellent trackrecord in several industries such as: Public, Telco, Banking, Insurrance and Retail. Antoine has specific experience within intelligence agencies and the Ministry of Homeland Security. He acted as a advisor and forward deployed engineer working on counterterrorism and cybercrime related projects. Together with a devoted and experienced team we work continously on security.
More information? Please contact us.